Display Our Charts on Your Website
If you're a webmaster of a financial, investing or trading-oriented website, you can display PrescientSignals charts on your website, easily and absolutely free of charge. These are the same charts our subscribers pay hundreds of dollars per month for, except they're delayed by one week.
---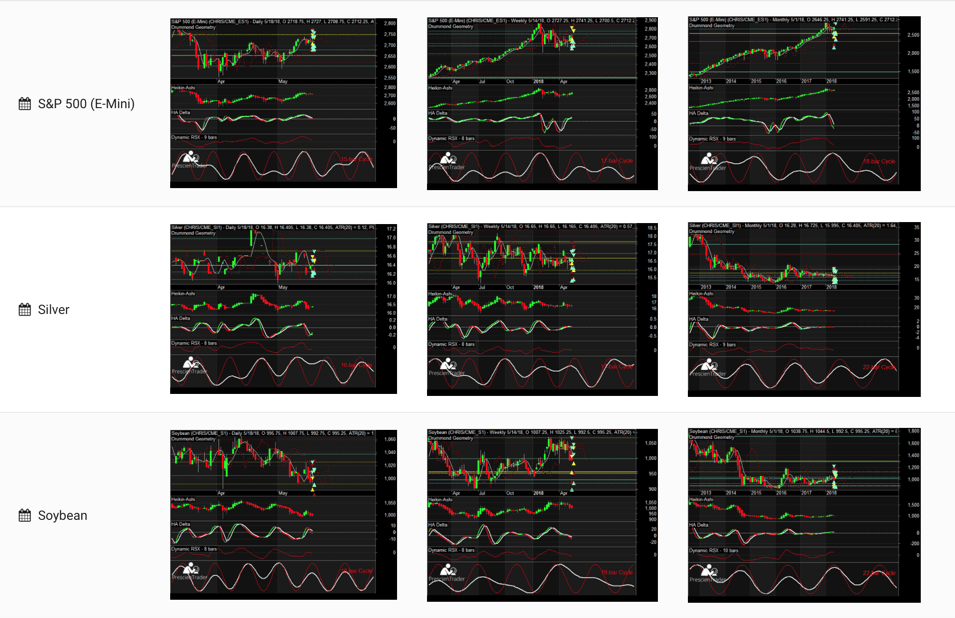 Multiple Asset Classes
We publish charts for hundreds financial instruments in four asset classes: Futures, Equities, Forex and Cryptocurrencies.
Valuable Content
Your site benefits by providing your visitors with valuable content, giving them another reason to return frequently.
Multiple Timeframes
We include daily, weekly and monthly charts, updated after the close of each trading day, with a one week delay.
State-of-the-Art Indicators
---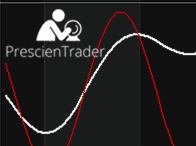 Our signature indicator, the Prescient Line is a visual representation of the world's most advanced cycles-based price prediction model. It predicts price direction changes for the next 30 bars. Since we publish daily, weekly and monthly charts, your users will be able to view predictions for the next 30 days, 30 weeks and 30 months, with a 7-day delay. In addition to displaying the Prescient Line, we also display its fastest cycle frequency component as a separate graph.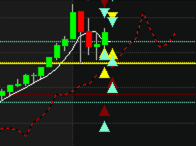 Based on the work of the legendary Canadian trader, Charles Drummond, is a comprehensive trading methodology that requires extensive study to fully comprehend. For our purposes, the most valuable and most objective aspect of Drummond Geometry is its support and resistance lines, which are calculated from the geometry of the price chart. Observing price action around the Drummond Geometry lines helps to determine if the Prescient Line forecast is playing out as expected. The lines can also establish price targets. Our charts include the PL Dot and all the Drummond Geometry support and resistance lines, in all timeframes.
Future Line of Demarcation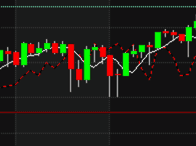 The Future Line of Demarcation (FLD) was invented by JM Hurst and is an important component of his cycles prediction model. Although our cyclic model has evolved considerably from Hurst's, the FLD is still valuable for confirming peaks and troughs. Briefly, when price crosses the FLD, it confirms the most recent peak or trough associated with the FLD's cycle frequency. Thus, we often use an FLD cross as a trigger to enter a trade in the direction forecast by the Prescient Line.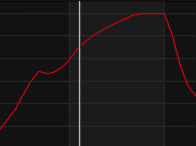 Developed by Mark Jurik of Jurik Research, RSX is a zero-lag, smoothed RSI. We further enhance RSX by dynamically adjusting its length based on the fastest individual cycle frequency component of the Prescient Line. Thus, our Dynamic RSX is automatically tuned to the rhythm of the market.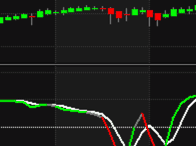 Heikin-Ashi is a fairly common indicator, but nevertheless useful for confirming trend changes predicted by the Prescient Line. Developed by Dan Valcu of Educofin, HA Delta is an advanced leading indicator, derived from Heikin-Ashi formulas. It often predicts trend changes several bars in advance and is also useful for confirming the Prescient Line forecast.
HTML Code
To display our charts on your website, insert the following HTML on the page where you want the charts to appear:
Click to Copy
Please select the
Live Support Widget
option below,
BEFORE
copying this code.
Live Support Widget
Include
Exclude
If you select the
Include
option, the HTML code will display our live support widget on the page where you insert the charts. This will allow your website visitors to chat with our support team and ask questions about the charts. Select the
Exclude
option if you don't want our live support widget displayed on your website.